3D Dermaforce
Book your session online or call us
A powerful new force in non-surgical skin rejuvenation. Introducing the brand new 3D Dermaforce, an advanced cutting-edge device combining Microneedling & Radio Frequency (RF) technology to effectively treat a large number of facial and body concerns, with amazing results.
Microneedling / RF is the latest up-and-coming solution for the ultimate 'non-surgical face lift' and is in extremely high demand after the extensive press coverage that the treatment has received throughout the press, with celebrities raving about the treatment. It is a minimally invasive treatment that greatly reduces fine lines, wrinkles, and lifts skin, whilst promoting collagen and elastin production.
What can Dermaforce treat?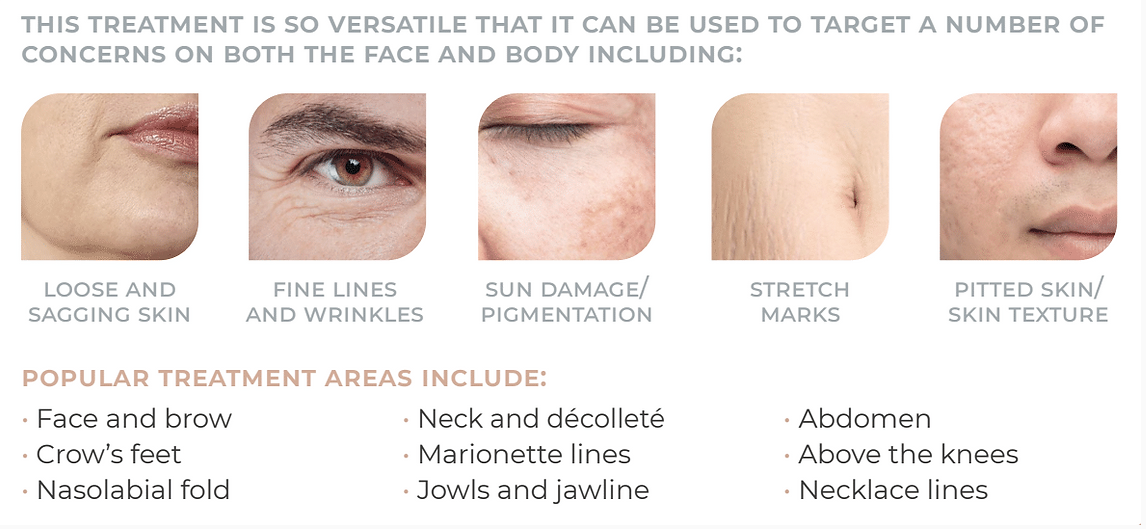 Sessions

Includes 10% off first order of skin care
•Instant Inch Loss
•Cellulite Reduction
•Skin Tightening
•Stretch Marks Reduction
•Skin Rejuvenation
•Wrinkle Reduction
•Facial Lifting
•Breast Lifting
•Brazilian Bum Lifting
•Increased Metabolism
•Improved Blood Circulation